Before Malta gained its independence, it was under the British rule for over 160 years. This left a huge cultural impact on the island, principally on the language. English is an official language of the Republic of Malta and the island has become synonymous with the teaching of the language to foreigners. With over 40 language schools in Malta and Gozo, here are 6 reasons why Malta is the best location possible to become fluent in English. 
1. Top-tier Language Schools
The standards of English language schools in Malta are high because they are frequently monitored by several organisations. English language teaching is deep-rooted on the Maltese Islands, so schools have a pool of adept teachers with years of experience to cater for all ages and levels of English. Whilst offering an effective and professional learning experience, all language schools organise extra-curricular programmes to help you make the most of your stay by getting to know the country and its people. Work hard, play hard!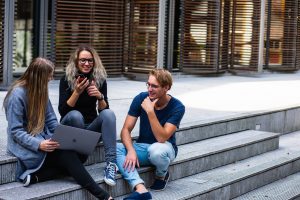 2. Locals are fluent in English
As previously mentioned, English is an official language of Malta. The great majority of the population are fluent and have studied it up to a post-secondary level.The Maltese are known for their warm and friendly attitude, and can help you without hesitation. Moreover, many newspapers and magazines, along with television and radio programmes are written and broadcasted in English. This gives students the opportunity to practise and experience the language beyond the classroom walls. There's no better way to learn a language than by being constantly surrounded by it!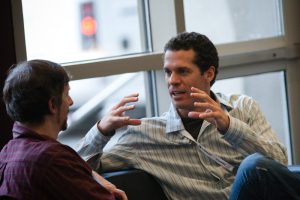 3. Island Size
With just 316 square kilometres, Malta's small geographical area makes it quick and easy to go anywhere you desire. That means less time travelling and more time enjoying everything that Malta has to offer. Short distances are practical when you have limited free-time, and travelling to and fro your accommodation isn't a hassle at all, no matter where it is located. In addition, one need not drive or catch public transport as you can easily get anywhere on foot or by bike. The best things come in small packages!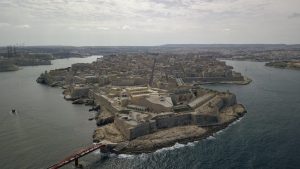 4. Delightful Weather
Upon entering the island, you are bound to hear "Welcome to sunny Malta!" at one point or another. This stands true as Malta is notorious for its warm climate with cloudless days and sunshine. It may get a bit windy with some showers occasionally, but overall it's the brightest place to be! The normally fine weather makes it unlikely that you'll have to cancel plans or activities, so you can derive as much amusement and relaxation from the Maltese Islands as possible!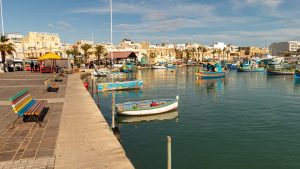 5. Scrumptious Food
Maltese food is renowned for being fresh and full of flavour. Maltese recipes make use of the most readily available local ingredients, giving them a special and distinctive savour that can't be obtained anywhere else. Pastizzi, ħobż biż-żejt, timpana, and stuffat tal-fenek among many other dishes, are mouth-watering delicacies that one surely cannot miss out when visiting the island. You might return home a kilo or two heavier, but it is truly worth it!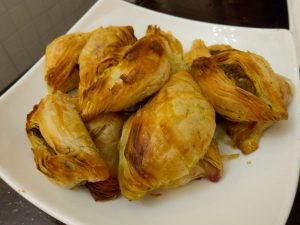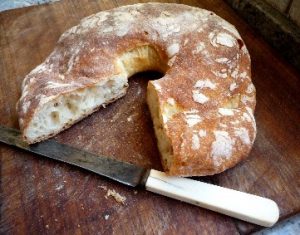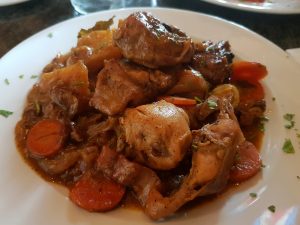 6. Exhausting list of things to do
You simply cannot get bored in Malta because there is so much to do! An island surrounded by sea offers countless opportunities. Swimming isn't the only activity to do, most beaches have watersport companies where you can make use of a jet-ski or paddle boat. Those who are more adventurous and thrill-seeking can ride a crazy sofa or jump off high cliffs into the crystal-clear waters. You can also shop till you drop with a number of high-end shopping malls and retail-oriented towns. Malta by night is just as interesting and entertaining! There are numerous parties and festivals taking place every week, along with an abundance of clubs and bars to visit, dance and drink with friends. This tiny rock is full of history and culture! Malta boasts several UNESCO world heritage sites, prehistoric temples and catacombs, as well as 365 churches (one for every day of the year!).